About our company:
ASAP Appliance Repair has provided expedited appliance repair services in the San Francisco Bay Area for nearly a decade. Originally established as "Local Appliance Services", the business changed its name to "ASAP Appliance Repair" in May of 2017 to better reflect its commitment to same-day / expedited appliance repair service.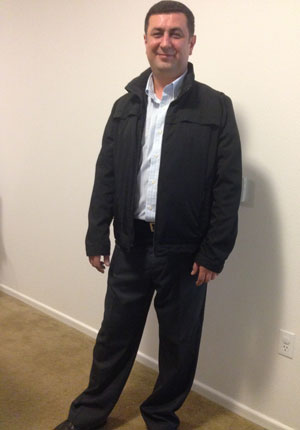 Today, more than 75% of ASAP Appliance Repair's service calls are scheduled and completed on the day initial phone calls are received. A couple of factors allow us to do this consistently:
1. Dedicated technicians: it has become common in our industry for businesses to function as "marketing portals" for subcontractors. Subcontractors tend to work for several appliance repair services simultaneously, picking and choosing the easiest and/or closest jobs. When a technician has several jobs on his mind for the different appliance repair services he contracts with, it is just about impossible to provide a great service experience. Our technicians run calls for our company and our company only to ensure we can provide high quality, dedicated appliance service.
2. Locally owned & operated: when you choose an appliance repair service you must make a choice between the national providers like Sears and Mr Appliance, our regional competitors, or a local, technician-operated service like ASAP Appliance Repair. We have a relatively small service area, covering from Union City to San Leandro to Alamo and Livermore. Because of this it takes us less time / gas / money to reach you, and we are able to provide a more dedicated service to our repeat & referral base than our competitors which serve much larger regions.
At the end of the day our goal is simple and modest: to provide affordable, convenient appliance repair services to our local community. We want to provide a high-quality, personal appliance repair service without the automation, canned responses, and out-of-touch customer service so many of us are used to dealing with! We are extremely proud of our 5-star reputation on Google and Yelp and look forward to exceeding your appliance repair expectations.
About Ali (Alex) Mammadov:
Ali was born in Baku, Azerbaijan and has been surrounded by appliance repair for most of his life. His father worked as an appliance repair technician back at home, and Ali was first exposed to basic appliance repair procedures before reaching his teenage years. Because Azerbaijan is a less wealthy country than America, he acquired low-level electrical knowledge which is out-of-reach to many in America, such as repairing relays and re-capping control boards. His goal is to provide a consummate appliance repair service combining a dedicated local presence, expedited service, and affordable rates.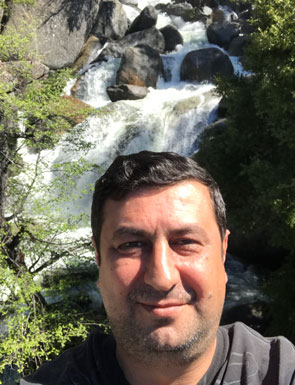 In 2001, Ali moved to the United States and attended Chabot College in Hayward, CA to establish his English speaking skills. He is EPA-certified, meaning he is prepared to tackle even environmentally hazardous refrigeration problems other services may be legally barred from working on. He has maintained his company's BEAR certification (#46383) for six years now — a crystal-clean record with zero infractions. He continues to stay up to date with the evolving appliance repair industry by participating in events hosted by Marcone and Reliable, two major part suppliers which host community events for the appliance repair industry.
Originally having started his business back in 2012, Ali feels he is living the American Dream because of the incredible opportunities he has been provided. Since establishing his business, ASAP Appliance Repair has become one of the most popular and reputable appliance repair services in East Bay, and we owe our customers much due to the hundreds of reviews and generally awesome feedback left for our business over the years which has helped us to grow and expand our outreach to more local customers.
When he isn't working, Ali enjoys watching soccer and spending time with his family.